Jim Zimmerman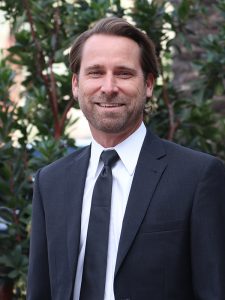 Mr. Jim Zimmerman has extensive experience consulting real estate developers, builders, and investors in the areas of land development finance and planning. He is experienced with all types of land uses and with projects ranging from small infill developments with as few as 10 units to very large master-planned communities with as many as 25,000 units. His areas of expertise include all forms of public financing districts, school facilities mitigation, fiscal impact analyses, impact fee analysis, land secured bond restructuring, general obligation bond financing & public agency negotiations.
Mr. Zimmerman has an astute understanding of all the intricacies that make up a successful financing strategy. He has developed sophisticated bond financing models that match those of the bond underwriters and has a keen ability for optimizing financing structures and tax formulas to yield clients maximum funding. He has been instrumental in the formation of the first community facilities districts in several jurisdictions and has assisted the implementation of successful public-private partnerships for hundreds of development projects.
Mr. Zimmerman graduated Magna Cum Laude from Brigham Young University receiving a Bachelor of Science degree in Mathematics.